Cocktail Dinner with Chef Chris Wilton & John Emerald Distilling Company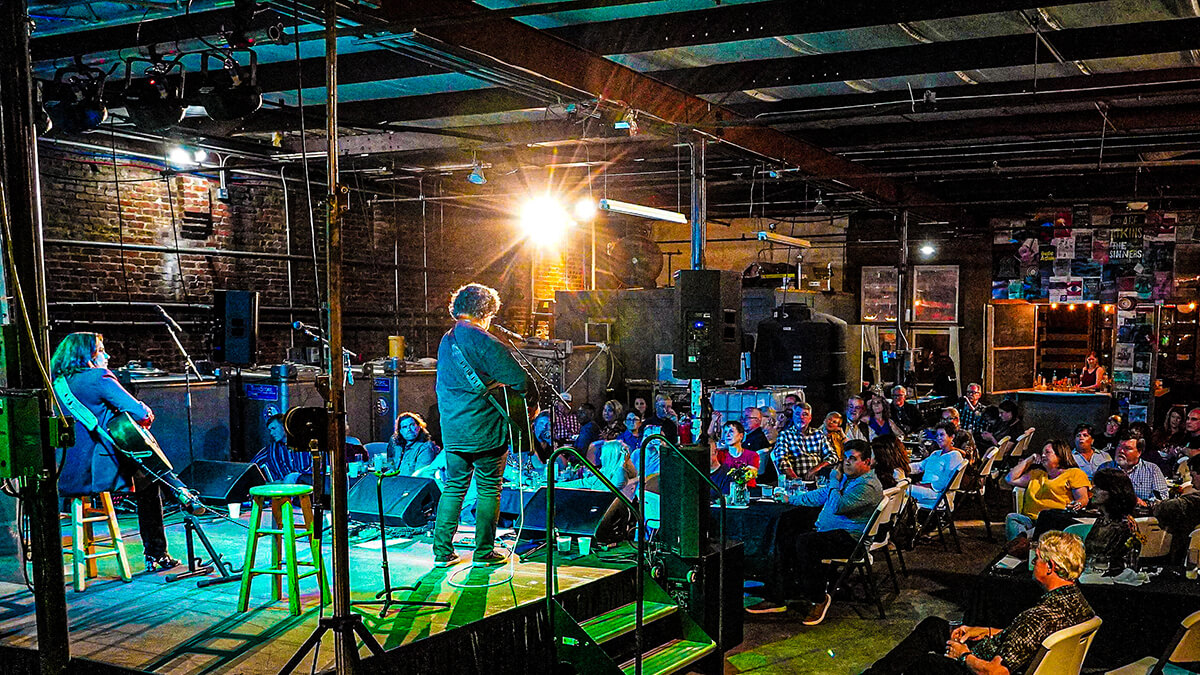 Celebrate the start of the 4th annual Opelika Songwriters Festival with a *limited seating* cocktail dinner on Thursday, October 5th. You will enjoy a four-course gourmet dinner by Chef Chris Wilton and a cocktail pairing by John Emerald Distillery for each course. Guests are seated in the distillery where they can see the stills in action – an ideal spot for epic pictures!
The cocktail dinner includes a secret show by a festival artist.
Thur Night Cocktail Dinner Add-On must be purchased to attend: https://www.freshtix.com/events/osf2023