Sam Pointer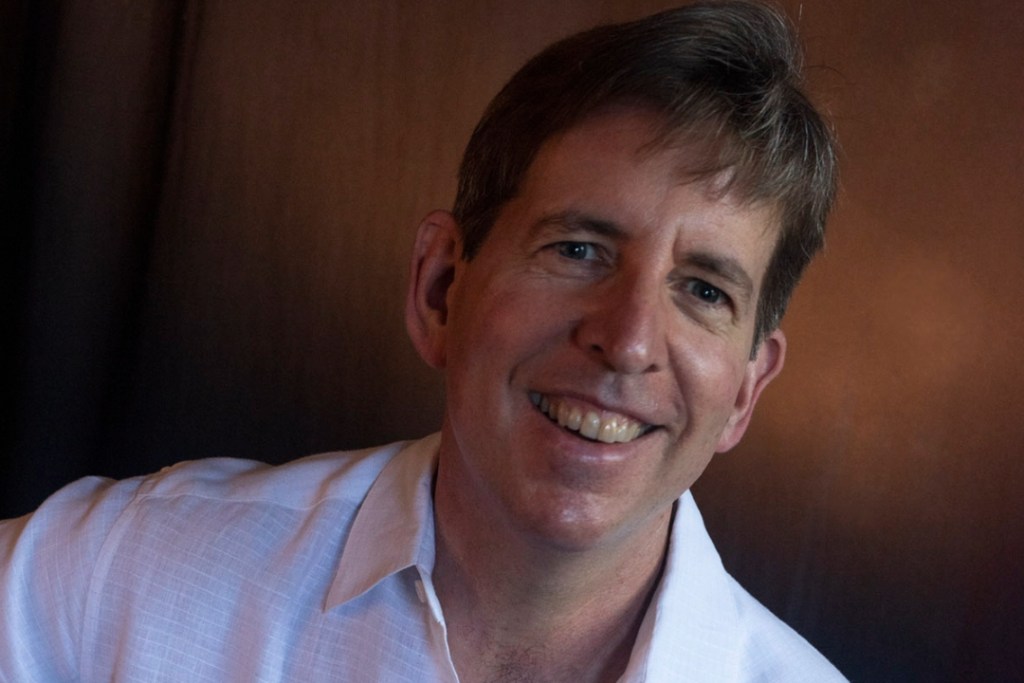 "Catchy, rollicking numbers…. Pointer's guitar playing shines." – Jake May, Relix Magazine
"Name a stringed instrument; Pointer has mastered it." – Mary Colurso, The Birmingham News / al.com

Sam Pointer is a singer/songwriter, a virtuoso on guitar (and multiple other stringed instruments), an entertainer and a teacher. His music blends many traditions – rock, bluegrass, blues, reggae, folk, New Orleans, Celtic, and more – into a rich gumbo of Americana. It sounds familiar but fresh, featuring catchy new songs spiced with tasty guitar licks.
Along the way, this Alabama native has been a band member, a session musician, and a solo artist. In the early 90's he played lead guitar with the trailblazing jam band New Potato Caboose (and contributed a number of original songs to their repertoire). He has recorded with acts like Grammy winners The Temptations and Emmy winner/Grammy nominee Christopher Hedge, appearing for various clients on acoustic & electric guitar, mandolin, fiddle, & bouzouki. He won the Chris Austin Songwriting Contest at Doc Watson's MerleFest and was awarded in the guitar and mandolin contests at the Telluride Bluegrass Festival. He has played with other regional bands like Black Jacket Symphony and Rollin' in the Hay. As a writer, his songs have been recorded by artists including Naked Blue and Radio Mosaic.
In 2019, he released a well-received holiday album "Acoustic Christmas", recorded live at WorkPlay in Birmingham, AL with an all-star band including Kim Scott (Billboard #1!) on flute.
In early 2021, Sam released his long-awaited debut album of original music, "What Good Is Money". It's a collection of stories with great grooves; it's hope, joy, and heartache you can dance to. Recorded in his home studio during the 2020 pandemic shut-in, with Sam playing most of the instruments, "What Good Is Money" is an uplifting, high-energy record that recalls 1970's classics by The Band, Dire Straits, and Paul Simon.  The title track has an infectious New Orleans groove and a message we can all get behind: "What good is money if you don't lay it down?"  "Shoes Away" tells of a longtime traveler finally finding a home, over a percolating rhythm section with banjo and wah-wah guitar. "Why Pierce That" is a tongue-in-cheek country-rocker.  Other songs include the bluesy "Melina", a blistering rock-n-roll "Devil's Work", the wry reggae tale "Hard to Slow Down", a calypso "All I Got is Gone" (with mandolin and fiddle), a rock epic "Winds of December", and the touching acoustic ballad "Lonesome", before ending with a full-tilt re-imagining of the title track led by Sam's slide guitar.  "What Good Is Money is an album filled with memorable songs and fiery playing – not surprisingly, it's received airplay in multiple states.
Also in recent years, he has released two albums and an EP as a member of San Francisco-based original folk-rock trio Hitchhiking Honeymoon. The first, under the artist name Eric Beattie, Marymoore Patterson, and Sam Pointer and titled "Hitchhiking Honeymoon", primarily featured Eric's songs and lead vocals. The second, "River Friend" (now under the artist name Hitchhiking Honeymoon, and incorporating more songwriting and vocals from Sam and Marymoore), was named "Among the best of 2020" by Bailey Jones of the Sundilla Radio Hour (PRX). The EP "Chase the Sun", with 6 new songs co-written by Sam, released 3/25/22. The first single "Without a Face" is a dark and driving yet ultimately triumphant take on the pandemic experience, while the second single "Message in the Sand" is a gentle romantic ballad anchored by Marymoore's hypnotic vocal.
What's next for Sam? He is working on a follow-up album to "What Good Is Money", which will be a collection of his more acoustic, folk, and bluegrass flavored songs.  And of course, after a pandemic hiatus, he's overjoyed to be playing music live again!