Dallas Dorsey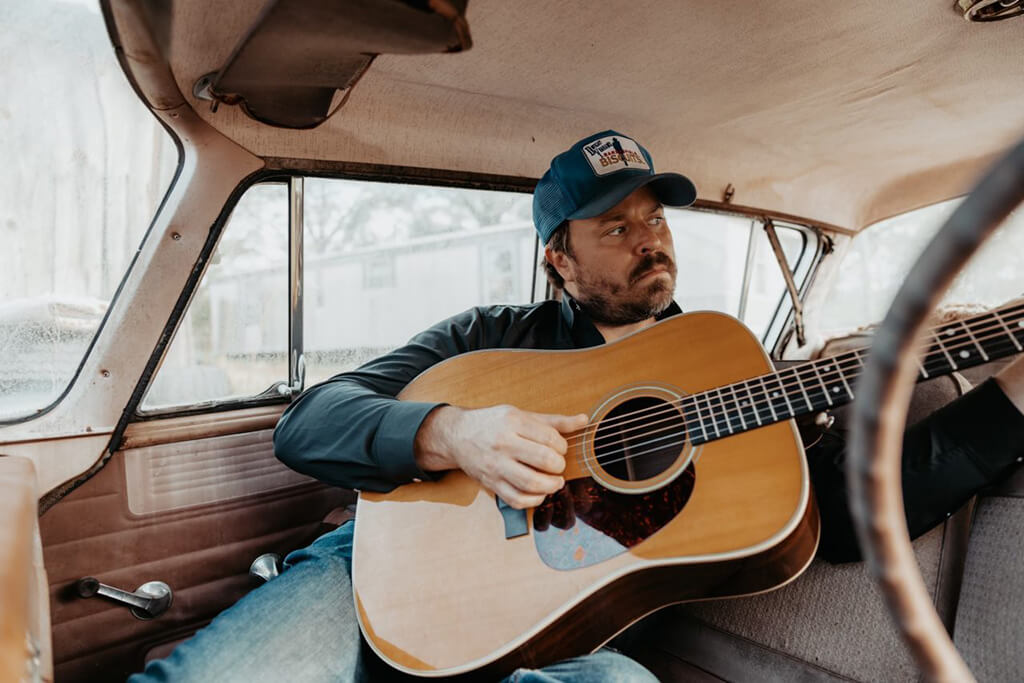 Dallas Dorsey is a guitarist, singer-songwriter from Opelika, Alabama. His first guitar lesson came from his grandfather, and it resulted in an 8 year old Dallas "butchering the chords" of the Waylon Jennings and Willie Nelson classic "Mamas Don't Let Your Babies Grow Up To Be Cowboys". Many calluses and years later, he emerged as a seasoned guitarist, bassist and back-up vocalist on tours of Texas, Oklahoma, Kansas and the Southeastern U.S. with his hometown friend and mentor, Adam Hood.
As Adam began penning songs for Frank Liddell's Carnival Music in Nashville, Dallas tagged along and watched his demos unfold at Omni Sound Studio. From a shared room at the Comfort Inn on Demonbreun, Dallas was encouraged to begin honing his own writing. Shortly thereafter, Dallas landed a meeting with Brightman Music producer Dave Cobb.
"Dave was looking for a guitarist and vocalist for The Wild Feathers, and Brent Cobb (Carnival Artist) passed it along to me on the grounds that he (Brent) did not want to be famous", Dallas recalls with a laugh. Upon hearing Dallas' song "Trouble" at an audition, Dave suggested making an album with producer Les Nuby at Ol Elegante Studios in Birmingham, Alabama. It took nearly four years, but the project finally came to fruition.
Dallas released his first full length album Come On, in June of 2014. Blake Ells, music writer for Weld at Birmingham, recently called Come On, "The heart of the modern South", referring to the album's mixture of musical styles ranging from outlaw country to Stax Records' influenced soul. The album is a product of the musical environment that Dallas grew up in. "I wanted to make a record that sounded like The South, and embraced the musical culture that I grew up in." Dallas explains. Come on describes a journey that we can all relate to, and it takes the listener along for the ride.