Chris Stills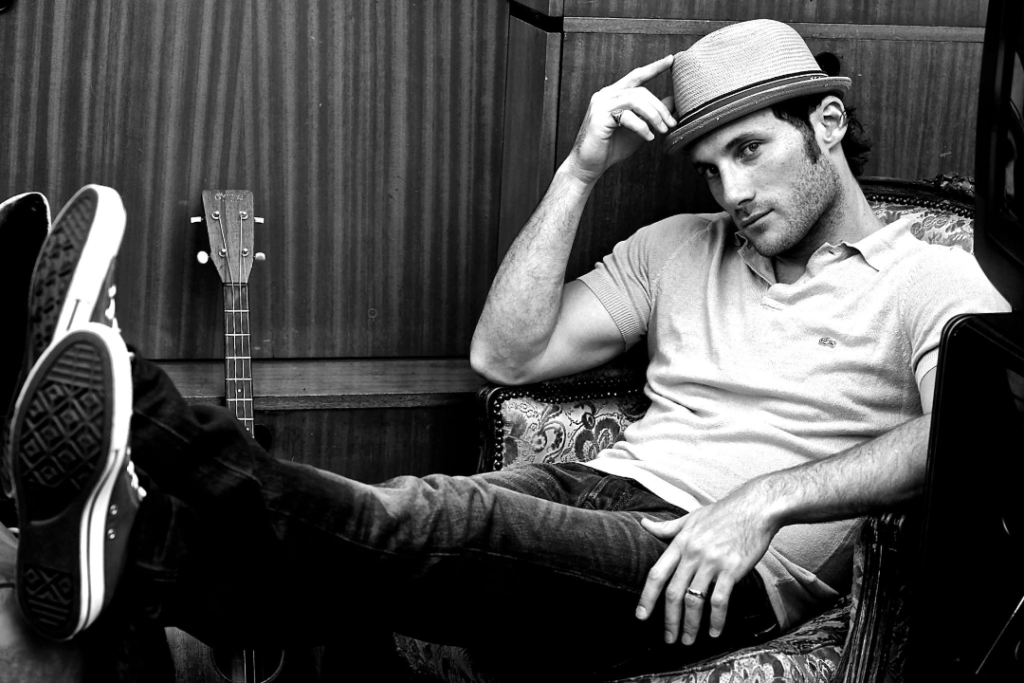 No matter how much life twists and turns, it always brings us where we're meant to be… That's definitely the case with Chris Stills.
After many successful years overseas in France, Chris turned his attention back to LA to focus on fatherhood and strengthening the bond he shares with his two daughters. Getting back to his musical roots, Chris reconnected with that "California kid who loves Leon Russell and Tom Petty". Ten years in the making, and a rollercoaster of experiences snowballed into his independent third full- length album, Don't Be Afraid.
"There was a lot of life that had to happen," he exclaims. "A lot of things had to go right for this record to see the light of day. For as much as there's a slight embarrassment in regards to how long it took, I can't knock myself, because I went through quite a bit. Like anybody else, I've had my ups and downs in this business and personally as well, but I never stopped doing what I do. Some stars just needed to align. The songs themselves are an honest chronicle from various moments of my journey to now. When I came back from France, I needed to be as present as possible for my kids while going through a divorce. When that dust finally settled, I went to the studio. Once I did, I got back to who I am."
So who is Chris Stills?
For starters, he's a celebrated troubadour with two fan favorite albums—100 Year Thing [1998] and Chris Stills [2006]—under his belt. Moreover, he's a road dog who's shared stages with everyone from Richard Ashcroft, Rufus and Martha Wainwright, Ryan Adams, Shelby Lynn, and Paul Weller to Smashing Pumpkins and Gov't Mule. He's also a sought-after presence in film and television whose songs have featured in multiple movies and shows. He even appeared as a regular co-star for 2 seasons in Showtime's Shameless. In addition, he contributed "Live To Live" to American Hustle and most recently sang the Bee Gees' "How Can You Mend A Broken Heart" in the 2018 Oscar® winning movie I, Tonya. As an actor, he took on the role of Julius Caesar in the top- grossing French musical Cleopatra-The Last Queen of Egypt. He also starred in the French film Requiem for a Killer opposite Melanie Laurent, Tcheky Karyo and Clovis Corniac. Elle magazine praised him as, "Sublime… a revelation." As a philanthropist, he's the co-producer and musical director for "Light Up the Blues"—an annual concert to benefit Autism Speaks. Every side of Stills shines through Don't Be Afraid.
Working intermittently with producers and sometimes bandmates Zac Rae (Death Cab for Cutie) and Dan Burns (Grammy Nominated and 3 time Juno Award winner), the vision for what would become Don't Be Afraid came into focus as they helped Chris sort through demos he recorded as early as 2013. Threading together Americana-style storytelling, rock 'n' roll energy, pop panache, and classic grit, it reasserted Stills' identity.
Listening to this album, Chris exudes a pure authenticity as he writes about his personal life and experiences over the past decade. With an endearing and honest intimacy he crosses a wide range of ups and downs through love and hardships that Chris calls "a self-reflective, atmospheric space walk".
Rustling acoustic guitar punctuated by a bluesy wail, introduces the single "The Weekend." Right off the bat, he admits, "Sometimes my past comes back to haunt me" before sharing a playful narrative born from a barbecue with friends Clifton Collins, Jr. who loved the song so much he directed the video, as well as Natasha Bedingfield and David Saw who both ended up as co-writers on the song.
"It was born out of fun," he states. "We're taking the piss out of smoking too much weed, drinking too much, and losing your phone."
Elsewhere, the upbeat sun-soaked harmonies of "This Summer Love", reminiscent of Harry Nilsson, recount romance in everybody's favorite season.
"I grew up going to the island of Ibiza every summer," he continues. "After many years I finally went back. It came out of a desire. I was single. It was summertime. I was writing about the magic of meeting someone."
Meanwhile, he joined forces with his old friend Ryan Adams for the rollicking tribute to a "Bad Girl" on "Criminal Mind." Showcasing another side of his story, "Daddy's Little Girl" portrays a father's toughest moment—when he has to give his daughter away.
In the end, Stills turned life experience into an unforgettable journey in Don't Be Afraid.
"I'd like to think that there is hope in all these songs. If there is something in my music that makes you feel better, then hallelujah."